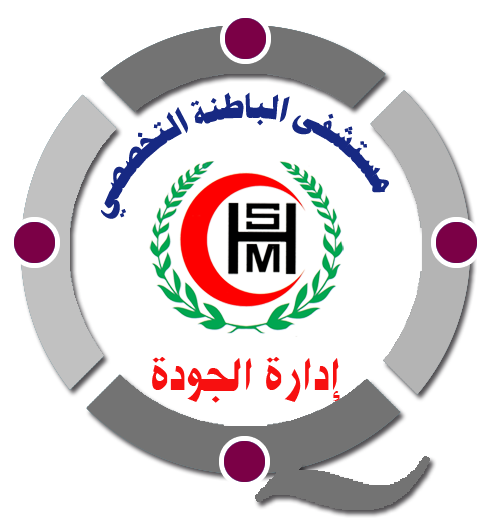 Specialized Medical Hospital - Mansoura University is committed to provide distinct therapeutic service to achieve client and surrounding community satisfaction from hospital services while maintaining the quality and safety of the environment as well as safety and health of all hospital staff, visitors, patients, and suppliers through:-
The implementation of different management systems (quality - environment and occupational health & safety) in accordance with the requirements of international standards (ISO9001/2008-ISO14001/2004-BS OHSAS 18001/2007).

Compliance with legal and other requirements of the laws and legislation, regulations and instructions, including instructions of Faculty of Medicine - Mansoura University.
Continual improvement and development.
Reduction of environmental pollution, hazards and risks, Natural resource management (Electrical energy).
Prevention and reduction of occupational diseases and accidents, injuries and transmission of infection.
Raising the level of public health in the surrounding hospital community
Dissemination of awareness and culture of quality of health care among workers and the surrounding community.
Continuous update and superstition of the techniques and medical devices used.
Continuing work on the modernization and development of treatment methods and techniques used.
Continuous training of doctors, nursing staff, technicians and administrators.
Develop measurable quality objectives can be measured performance measuruy through, indicators and well be reviewed peuodically.
adidas